Bingo Hall 24 Special Days of Christmas Await You
Special Christmas gift with 24 fun filled days of special bingo games with surprises galore.
2014 is coming to a close, and the rest of the world is making their plans to wave the year good bye. For players across the world, a simple party was never the answer. Bingo is a game of chance, and what better way to bid off the year that has been by playing that one final hand, and taking that one chance that could literally turn around your luck!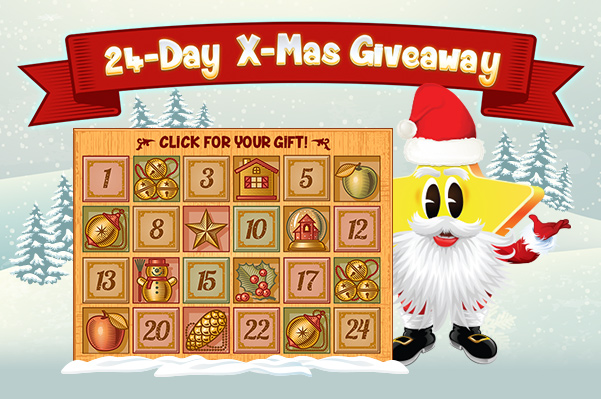 In keeping with the holiday theme Bingo Hall, the reputed bingo live gaming site, is giving all its players a special Christmas gift. 24 days of special bingo games that started on the 1st of December and will go on till the Christmas eve on 24th. Bingo Hall knows that Christmas is made even more special when it is filled with surprises galore. And by joining the Bingo Hall 24-Day X-Mas Giveaway, you sign up exactly for that! 24 days of special surprises that will leave you smiling like a Cheshire cat as you see what is on offer this very special holiday season courtesy one of the biggest bingo sites in the country. And this is only because Bingo Hall knows that its loyal players deserve nothing less than the best in this special outstanding prizes.

A special gift, everyday, right until Christmas

When you play at Bingo Hall, everyday is a potluck. There are so many promotions and offers to choose from that it feels like Christmas has indeed arrived early. But the 24-Day X-Mas Giveaway is right off the bat! When you join this offer, every day right until Christmas will be a day with a special gift waiting to be unwrapped. It could be a brand-new gadget such as the latest iPhone 6, or an iPad. It could even be the popular Samsung Chromebook that you have been coveting for long or perhaps another hi-tech gift? Or, it could be a cash card that allows you to buy just the thing that you have been waiting for all this while.

The countdown has begun, so come join the fun now and take a chance. After all that is what Bingo lovers do, don't they?