Everyone's invited to the Million Dollar Party bash at Vic's Bingo
6-hour event with prize pool of $2,000,000 !
While Vic's Bingo has been around for years, the site is still young enough to host a grand bash this weekend. Bingo fans looking for a grand time this weekend ought to make a date with Vic's Bingo. On January 17th the site is hosting a non-stop six hour even from 9 PM and 3 AM EST. You are invited to the Million Dollar Party special, a gala event at the Million Dollar Party Room a total of $2,000,000 up for grabs. There are guaranteed prizes of $1,000 on all games where pots could touch $100,000 per game.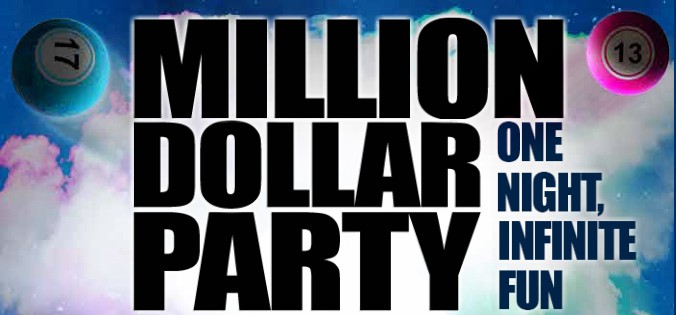 Six hours of non-stop fun worth over a million

To get bingo fans all warmed up for the event, Vic's Bingo is hosting a special pre-session at 8pm, an hour before the party begins with free fixed $100 games. Cards cost only $3 while players are permitted a maximum of 36 cards per game. So, if you really want to turn on the heat and rake in full house or single line, make sure to be at the Million Dollar Party Room at 8pm. The real party, which begins at 9pm EST features a packed schedule with the Special Full Moon Party offering a fixed prize of $10,000 on all calls. That's more than enough reason to be there well in time. In addition there will be 2 Coveralls per hour, so if you cover all the numbers you are eligible for a share of the $15,000 prize which Vic's Bingo is offering on the first 50 calls.

The party continues

Vic's Bingo is also pulling out all stops at the Million Dollar Party and offers bingo fans the chance to win unlimited BBs all through the six hour event with prizes of 50 BBs per player. The site will also host 'Who wants to be a Millionaire?', special chat game. If you still have the appetite to party hard you can head to the Afterhours Lounge at 3am EST, pick up a card for $1 and try your luck in one of the $300 in fixed prizes. Vic's Bingo is inviting all bingo fans to the event so make sure to turn up and grab a share of the $2,000,000 pie.