Bingo Hall offers fantastic prizes in its Saved by the Bingo Bell promo
Mums and dads love to play bingo and now Bingo Hall gives them every reason to go all out in their Back to School – Saved by the Bingo Bell promo.
Bingo Hall is giving away a new prize every day in September so this is a great time to hit bingo room while the kids are back to school. All you have to do is join the Back to School Giveaway and make a deposit. Every time you make a deposit there's the chance to win an Amazon voucher worth $150 or a nifty bonus prize of up to $2,000.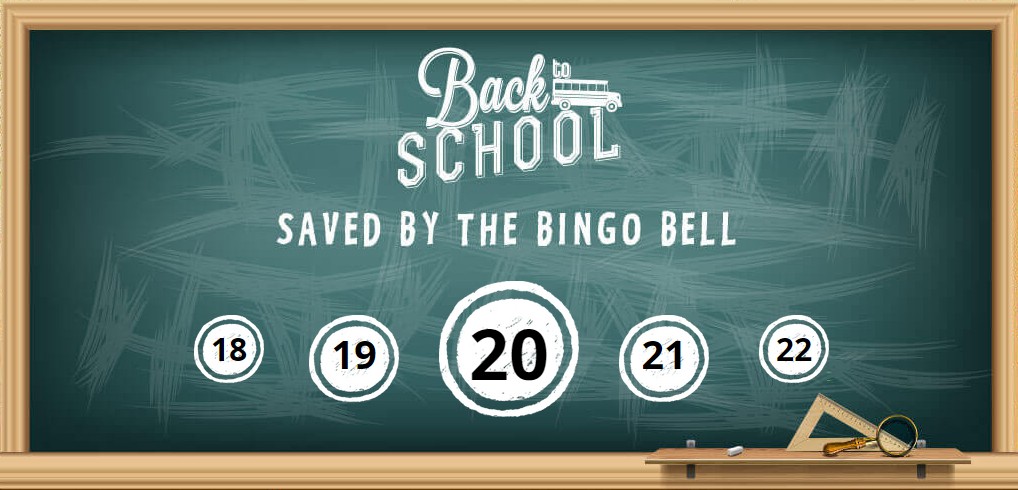 Simple way to win

To win, all you need is to make a deposit and hit the "Claim your gift" button which will reveal whether you can claim the Amazon Voucher or bonus prize. It's that simple. The winner is randomly awarded and will find his/her name on the winners list. The good news is there is no limit on the number of vouchers that a person can claim. According to Bingo Hall, the bonus is decided from among randomly generated from numbers between 5 and 2000. Players are free to redeem the bonus once for every deposit made.

Join the Million Dollar Party

If you aren't a member of Bingo Hall already, there is still time to sign up and make the most of the Saved by the Bingo Bell promo. The bingo site is currently offering a free $25 bonus to new players who register for an account. In addition, there are loads of other special offers and promos to take advantage of. If you are a true bingo lover, there's every reason to join the Million Dollar Party and become a bingo superstar. The party kicks off every Saturday at 9pm with games going on until 3am EST at the Million Dollar Party Room. The prize pool is worth $2 million with pots initially reaching up to $100,000 per game and $1,000 prizes guaranteed on all games. There are two coveralls every hour with $15,000 worth of prizes on the first 50 calls. The full moon party pattern features a fixed prize of $10,000 on all calls.

Bingo Hall also offers hardcore bingo fans the chance to turn every night into a winning night in their Candlelight Delight event at the Afterhours Lounge Room. The site hosts this classy online bingo event every night between 2 AM EST and 7 AM EST with some great prizes up for grabs. To learn more about the Saved by the Bingo Bell and other exciting promos visit Bingo Hall right away.