Titan Poker Odds Calculator
Welcome to Titan Poker Odds Calculator
(NOTE - This Online Calc Is Not Available Anymore)
Titan Poker Odds Calculator is designed to automatically attach itself to your Texas Hold'em Table. It instantly displays all the Odds and Poker Game Information you need to help play and improve your game.
Minimum System Requirements:
Windows 98, ME, 2000, XP or Vista
400MHz or faster CPU with at least 128MB of RAM
Minimum Screen Resolution of at least 1024x768 pixels with 32-bit ("High Color")
At least 30MB of free disk space.
Network Speed: 128 Kbits/sec
Note: Currently Titan Poker odds calculator does not support MAC OS9 and OSX.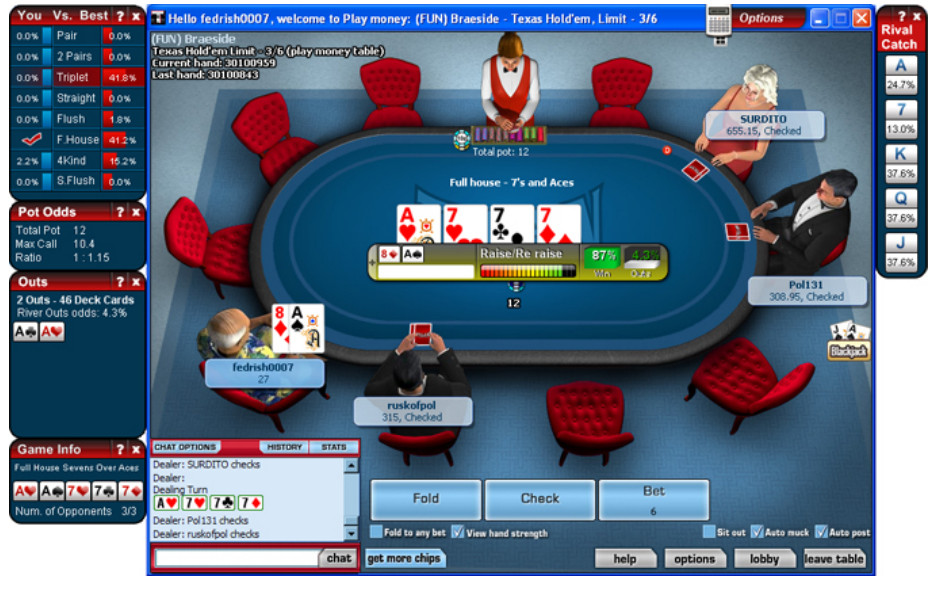 Please click here to read the full Titan Poker odds calculator get started PDF manual
Don't forget to use the "ALLCLASSIC" bonus code to claim you free bonus package