Scratch Card Games
Scratch cards are a form of instant win gambling which has finally found its way to online casinos. Although scratch cards may have different formats, they are played by scratching silver foil off a piece of thin cardboard to reveal symbols underneath.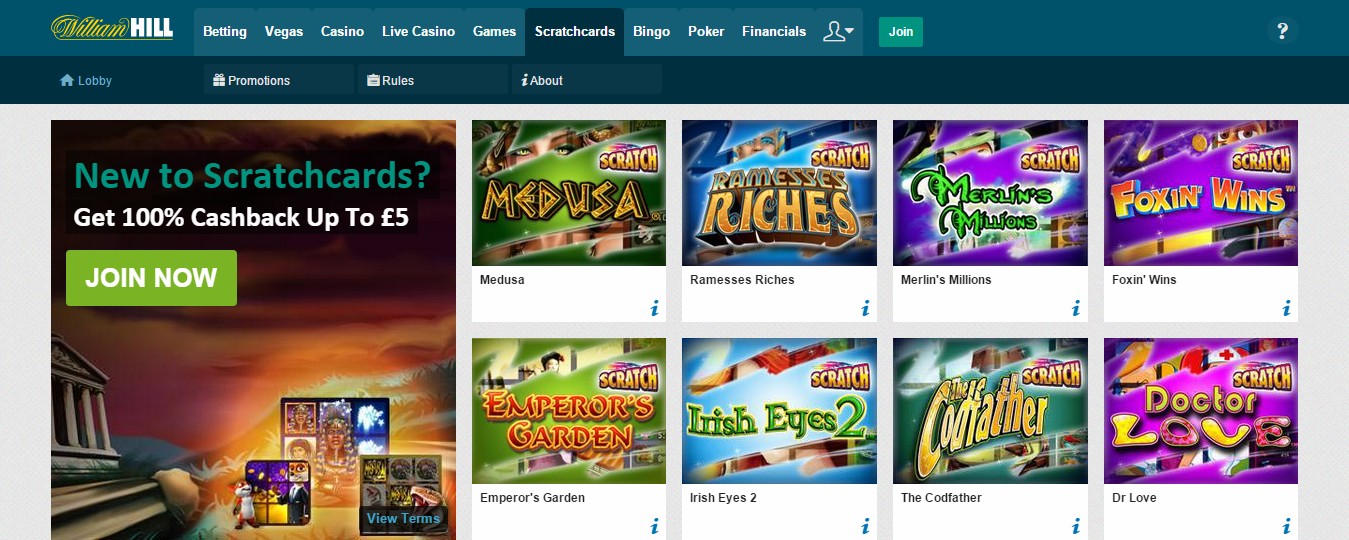 Players generally win by matching the same symbols, with prizes and jackpots decided by the operator in advance. Top prizes from scratch cards can range from a few hundred dollars to millions; depending on the price of the card and the odds against hitting the top payout.

Now online casinos are starting to offer online scratch cards, bringing these popular games to a wider audience. If you buy a card online, the 'foil' is of course virtual but to maintain the experience you can still remove it slowly; using your mouse to 'scratch' and reveal the game underneath.

Some scratch card games can be played directly through your browser in instant flash games, but others require you to download and install casino software before you start playing.

Scratch card games are many and varied, especially in price which is generally between $1 and $10. Bringing scratch cards online have brought benefits for players. Traditional scratch card games are generally run by national lotteries with an incredibly high house edge of up to 50%. Online the edge is generally smaller and they also may offer progressive jackpots, which grow as people play the games until one lucky winner claims it all.

The designs and games of scratch cards are almost innumerable. Most follow a predictable format of attempting to match high value symbols, but there may also be other side games such as special symbols which trigger prizes. If you are interested in playing these games you can read the rules and prizes before you buy, so you can find a format that suits you!